It comes as no surprise to see Uber launch its electric bike service first here, as Montreal is the #1 best cycling city in all of North America according to the 2019 Bicycle Cities Index. Jump is set to compete with Montreal's popular Bixi system of 7250 shared bikes and 600 stations.
I've never tried Bixi so far. I was tempted to do so last summer but it required registration, downloading the app and putting down a security deposit and I was in a hurry so I lost interest. I think this has changed and you can pay directly at the station without registering but I haven't tried it yet.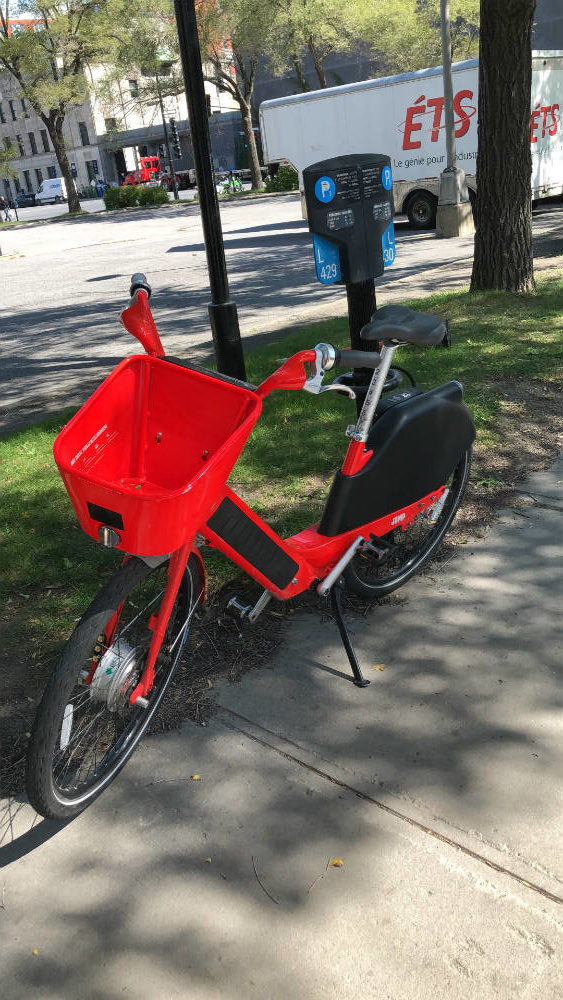 A month ago, I was late for an appointment and didn't want to Uber (car) there, so I went to the Uber app and looked up a bike. I found like ten around me, so I reserved the closest one, then swiped through some guidelines before unlocking it and biking to my location.
For those who are not familiar with the Uber Jump:
– You look for bikes the same way you look for drivers on the same Uber app.
– Once you find a nearby bike, you reserve it and start paying 30 cents per minute till you get there.
– After unlocking the JUMP bike, you're good to go. Being an electric bike, the harder you pedal the faster you'll go.
– When you get to your destination, use the JUMP bike U lock to lock it up, anywhere where it's allowed by the city.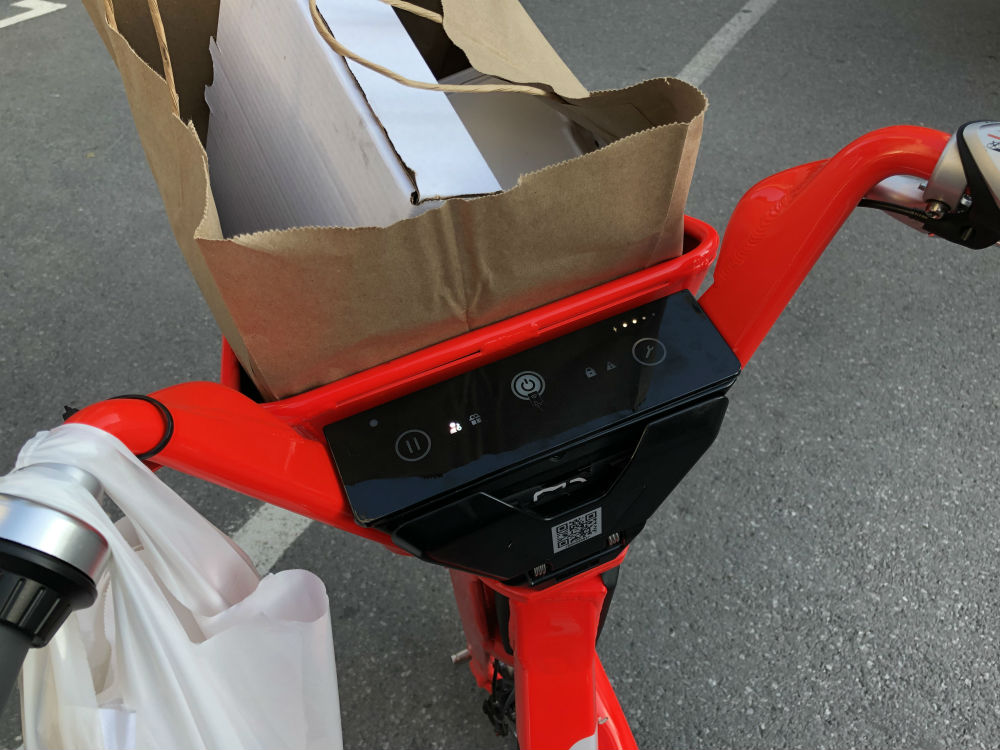 The biggest advantage for the JUMP bikes is the fact they're dockless and can be picked up and left anywhere. Those who fail to lock the bike with the retractable lock face warnings, fines and even a total ban from renting.
On the other hand, the rides are quite pricey when compared to Bixi bikes. For example Bixi costs CAN $2.95 for a one-way 30-min trip and CAN $5.25 for the whole day while it costs CAN $9 on a Jump bike. You will get faster to your location but it's definitely not convenient if you take bike rides daily.
All in all, I think Uber Jumps might be useful for tourists as they won't need to download a new app and can take one on the go, but for frequent bikers, Bixi is a more convenient and cheaper service, and it's expanding real fast and has plenty of perks for its members. Plus they have e-bikes now.
If you're interested in a thorough comparison between Bixi, Uber Jump & Lime, check out this [article].