I bought a DJI Spark drone back in the summer of 2018 as I was hoping I'd get the chance to fly it around Montreal and take some nice shots. Back then, rules were much simpler to fly your drone but new Transport Canada rules came into effect on June 1st 2019 which can be summarized as follows:
General Rules for Flying a Drone in Canada:
– All drones that weigh between 250 g and 25 kg must be registered with Transport Canada. Pilots must mark their drones with their registration number before they fly.
– All pilots of drones that weigh between 250 g and 25 kg must get a drone pilot certificate.
– Fly your drone where you can see it at all times
– Fly below 122 meters (400 feet) in the air
– Fly away from bystanders, at a minimum distance of 30 meters for basic operations
– Do not fly at the site of emergency operations or advertised events
– Avoid forest fires, outdoor concerts, and parades
– Do not fly within 5.6 kilometres (3 nautical miles) from airports or 1.9 kilometres (1 nautical mile) from heliports
– Fly far away from other aircraft
– Do not fly anywhere near airplanes, helicopters, and other drones
– Always respect the privacy of others while flying
How do you get the certificate?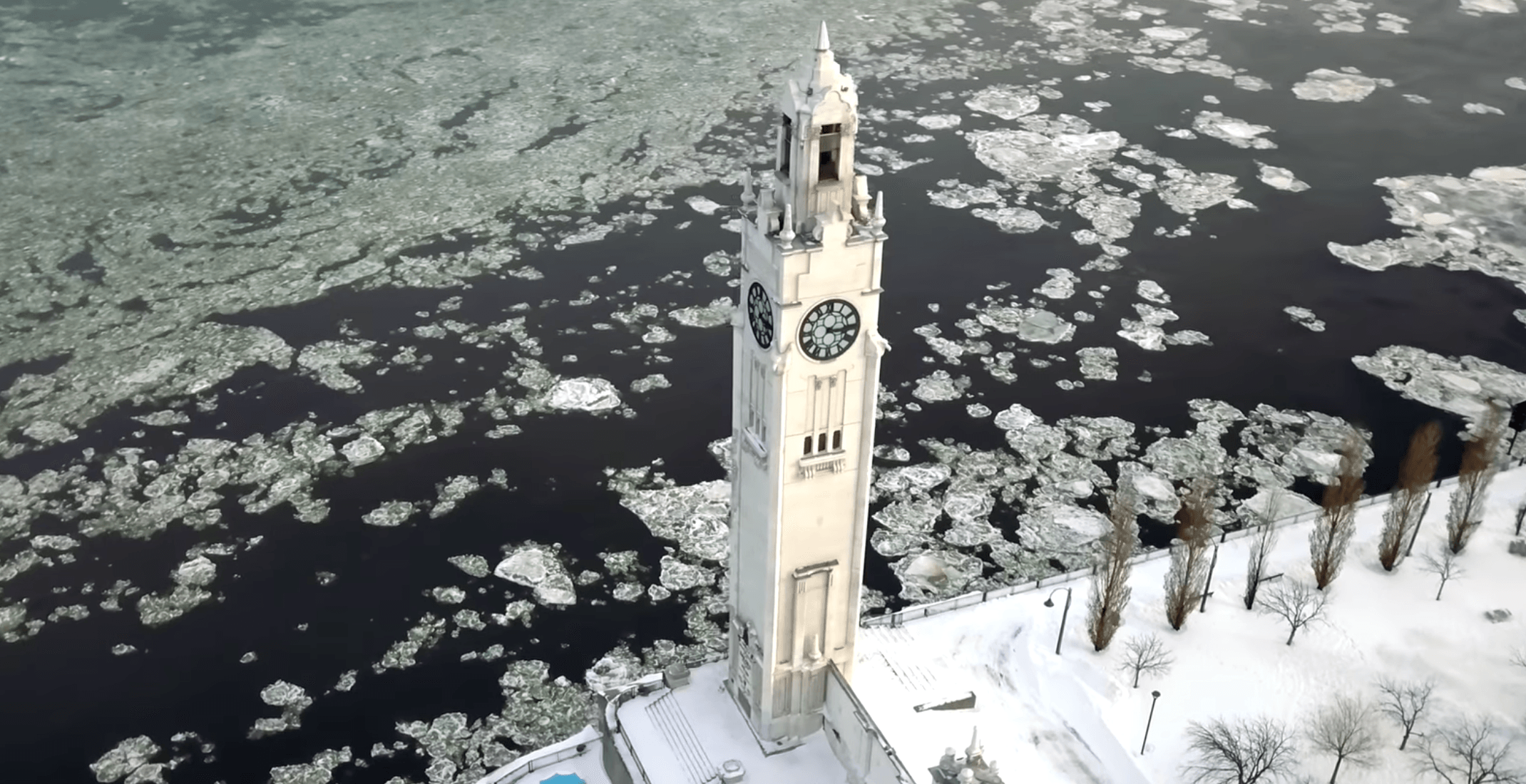 In order to get a certificate, you will need to pass an online exam. There are two types of exams, a small basic exam and a small advanced exam based on your needs and the drone specs, the exam costs $10 and questions are based on this document.
If you fly a drone without meeting these requirements, you may be fined $1,000 for recreational users and $5,000 for commercial users. Fines can go up to $15,000 for commercial users.
Where can I check drone-friendly flying zones?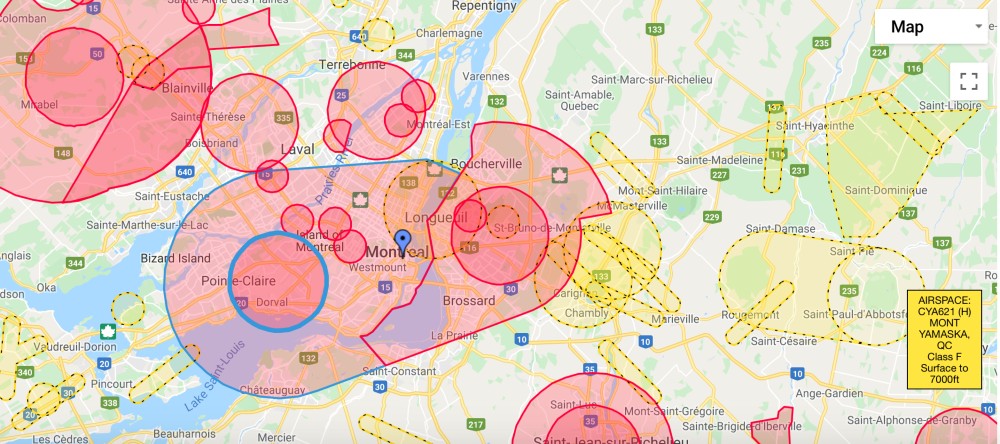 There's an interactive map where you can enter your address and check out if it's legal to fly your drone. The above map shows that you need permission to fly a drone pretty much anywhere in Montreal and its surrounding but the drone requirements to get an authorization seem to apply to professional or commercial users only.
My DJI Spark is very small and only weighs 300g, which is 50g above the set weight, and I'm planning to use it recreationally and to take nice shots. I'm gonna call Transport Canada next week to see if I have to go through all this process to fly it, and if we can easily get permission to fly it in Montreal.