The Government of Quebec's initiative to encourage local businesses quickly gained traction as the newly introduced website Lepanierbleu.ca, attracted around 3 million visitors and 1170 businesses to register within the first 24 hours, which prompted a temporary freeze on the registration process.
The website is not an e-commerce website as it doesn't support transactions, but more of a directory for people to find local businesses. You can search by city (they should add search by postal code) and by type of business as shown below: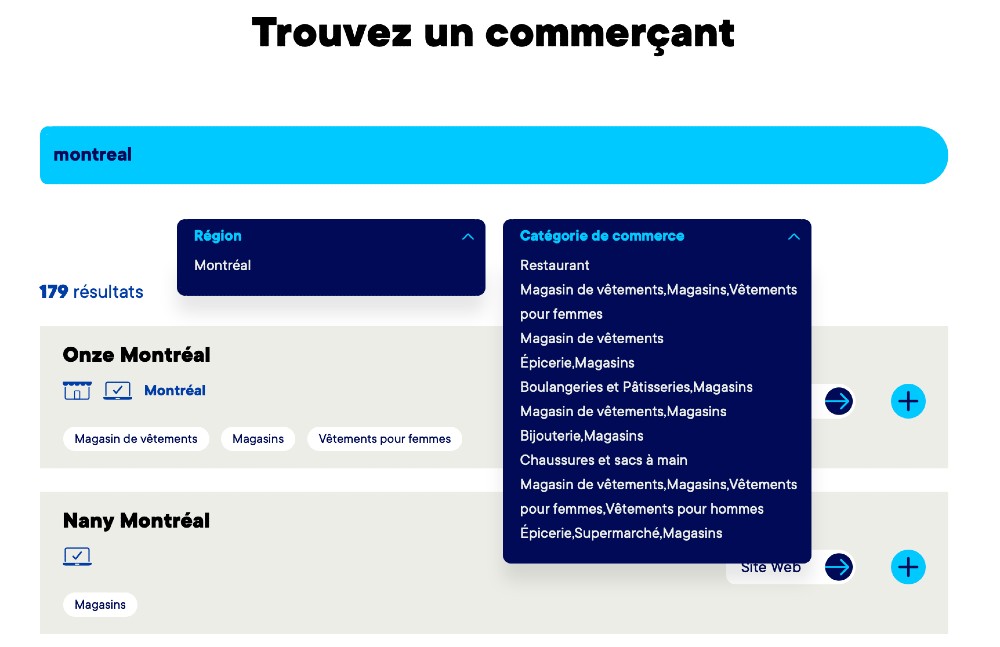 Based on what I've read so far, you will be able to register as a consumer soon, and they're expecting to have 20K businesses registered on the platform within 3 weeks.
There are two very similar platforms https://solutionlocale.ca and https://www.mazonequebec.com, so it will be interesting to see how lepanierbleu.ca will evolve as keeping it as a directory without enabling transactions or CTAs will make people lose interest over time.
Nevertheless, it's still a great initiative and people stuck at home can go in, look into their areas and buy & support local businesses around them. I think a good follow-up on this initiative would be asking existing online platforms to label local products on their website and promote them as well.
You can visit [here].