I'm still getting accustomed to #FirstWorld dramas when compared to what we have back in the Middle East, and the latest was a doughnut-related controversy whereas Canadian Prime Minister Justin Trudeau was criticized for buying "overly expensive" doughnuts at a Winnipeg local shop.
"I guess Tim's isnt good enough at $10 a dozen," one Twitter user wrote in an apparent reference to the Canadian coffee and doughnut chain Tim Hortons. "Nothing says I am middle class than $47 a dozen donuts. Just another elitist selfie moment."
The shop in question is called Oh Doughnuts, a local business that takes pride in preparing their donuts on a daily basis using local produce and compostable material, and committing to quality. Following the controversy and people comparing them to the Tim Hortons' chain, the shop hit back with a series of tweets and gained a ton of online support.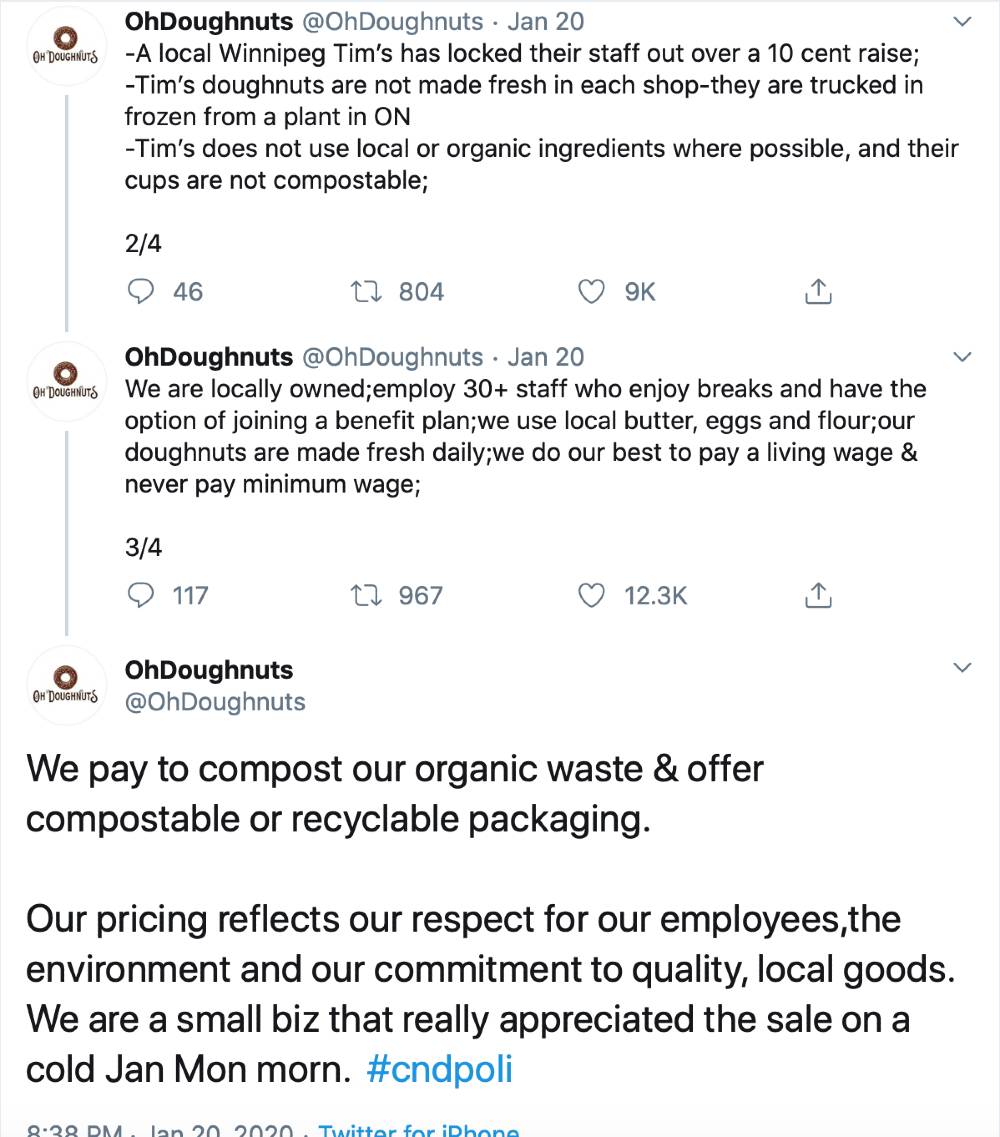 Obviously most people were hitting out at the PM for wasting taxpayer money on high-priced products, even though we're talking about a negligible amount here, and more importantly, the visibility he (or let's says this whole doughnut drama) gave this local shop is worth ten folds the price he paid.
In all cases, and even though I'm not a big doughnut fan, but now I'm tempted to give this shop a try. I called Oh Doughnuts to see if they deliver to Montreal but they don't unfortunately. I guess I will have to wait for someone flying from Winnipeg to get me some 😁.
The flavors that caught my attention are the:
– Cherry Amaretto with toasted almonds
– Raspberry White Chocolate
– Bailey's Glaze with stout brownie.
– Dark Chocolate Caramel Pretzel
– Apple Fritter
Check out their website [here].